News
September 24, 2015
Piedmont: Documentary looks at issue of gender fluidity
PIEDMONT — When people have to check a little box on a form to indicate what gender they are, there are usually only two answers to the question — male or female.
A growing number of people, however, don't feel as one or the other. They are gender-fluid. In other words, they don't feel like either a man or a woman only. They may feel like both or neither.
This topic is explored in depth by Berkeley-based filmmaker Lonny Shavelson's documentary "Three to Infinity: Beyond Two Genders," playing Wednesday at the Ellen Driscoll Playhouse, 325 Highland Ave. in Piedmont, and Oct. 3 at The New Parkway, 474 24th St. in Oakland. The free screenings are co-sponsored by the Piedmont League of Women Voters, the Piedmont Appreciating Diversity Committee and The New Parkway. And they are meant to change your way of thinking about gender."There are many people that don't want to choose between two genders," Piedmont Appreciating Diversity Committee member Julie Chang said. "What I liked about the film is that if you don't know about people between genders, you learn about these fascinating peoples' lives and get more of an understanding about their lives.""Three to Infinity: Beyond Two Genders" is the first of six films that will be screened during the Appreciating Diversity Film Series in Piedmont. It was chosen unanimously by the series' committee after they each watched the film individually."For lack of a better term," said committee member Ilene Wagner, "it's mind-blowing. You have to rethink your way of relating to people in the outside world."Generally, people look at one another's hair, clothing and body shape, she said, and they think, "man" or "woman." Watching this film caused Wagner to question all of her assumptions about other people simply based on looks.
"You look at somebody, and you put them in a category. It makes you notice what you do as a human being," Wagner said. "This is challenging to that. I think it's really healthy. It's also really difficult."
The film was recently featured favorably in The New York Times and has previously been shown in San Francisco. The evening event will start with a 6:30 p.m. reception, and the film will show at 7 p.m. Director Shavelson and people spotlighted in the documentary will then lead a discussion about gender fluidity for about a half-hour. Although the movie is focused on sexuality, there is no sexual content and organizers say it's appropriate for audiences ages 12 and older.
"This will give you a starting place to begin a conversation," Wagner said. "It has you consider just how strong our self-definition is and what we're willing to go through to be in sync with what we feel we are."
People born as women explain why they had their breasts removed to feel more comfortable in their skin while parents talk about how they've come to understand their children's gender-fluid identities. "They are just people, human beings," Chang said. "The first thing is that they're human beings, the second is that they're gender-fluid."
The next film in the series will be "The Hunting Ground," a documentary exploring the complexities of on-campus sexuality and campus rape.
If you go What: "Three To Infinity: Beyond Two Genders"
When: Wednesday; reception at 6:30 p.m.; film at 7 p.m.
Where: Ellen Driscoll Playhouse, 325 Highland Ave., Piedmont
Cost: Free
More information:
diversityfilmseries.wordpress.com
, 510-599-9227
The film will also play for free at 3 p.m. Oct. 3 at the New Parkway, 474 24th St. in Oakland. Visit
thenewparkway.com
for more information.
---
---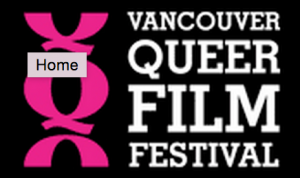 August 21, 2015: Vancouver introduces Three to Infinity for the August 21st screening: In one of the most thoughtful documentaries on gender non-conformity we've seen, director Lonny Shavelson offers us an inspirational and loving essay on the multiplicity of genders outside the binary. A landmark contribution to cinema on genderqueer, gender variant and gender non-conforming identities, Three to Infinity bears touching testimony from parents and partners, and exceptional individuals living beyond the gender binary who are forging new paths towards authentic, accepted lives.


---
---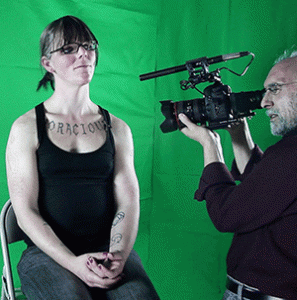 June 4, 2015
Article in Bay Area Reporter

"Lonny Shavelson's doc explores gender identity from A to Z, providing a perspective much closer to… the real human condition."
---
---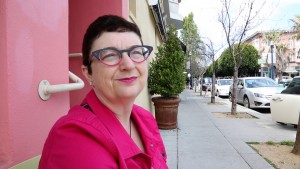 May 28, 2015
Great review of Three to Infinity
 in ATTN.
Good lead-in to
San Francisco premiere at the Roxie
---
---
May 14, 2015
Three to Infinity: Beyond two genders

had its national premiere at
The Art of Brooklyn Film Festival

and was named the Best Feature Documentary! 
Follow us:






Share: